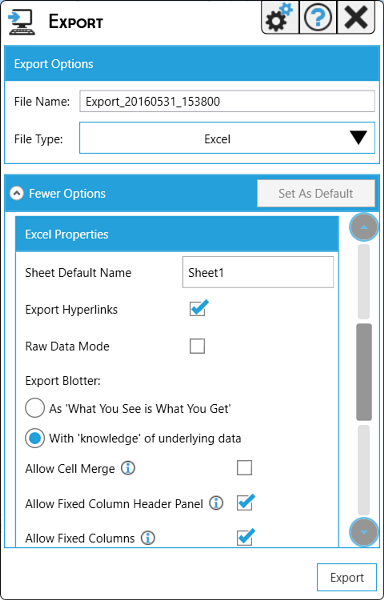 Quickly export the Adaptable Blotter with the Export Blotter function.
Export is available to a range of file types including: Excel (the default), PDF, XPS, HTML and CSV.
Each export comes with a huge range of options so you can ensure the exported file is populated, formatted and paginated exactly how you need.
Reduce the dependency on manual exports by using the Report Scheduler function to schedule regular exports.
If you export to Excel regularly then save time by adding an Export Button to the Dashboard.
Note that not all grid combinations support export to every file type – although all support Excel export.